The following picture is from a customer's feedback for the product with Chinese Gen2+ tube night vision monocular, he said it worked perfectly,very liked it, would do business with us in the future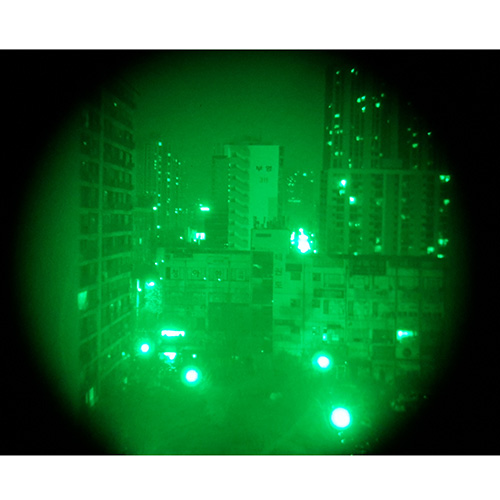 For this night vision monocular, there are two kinds of different Gen2+ tubes for your choose: One is Russian imported Gen2+ tube, resolution is 51; another is Chinese made Gen2+ tube, resolution 60.
As above resolution show, Chinese Gen2+ tube is better than Russian Gen2+ tube in the image clarity, we also show the 2 different tubes night effect video show to customer.
For personal use, it will be a good and economic choice to buy the product with Chinese made Gen2+ tube(resolution 60) in the long run.
1.You will view more clearer image;
2. Aviation aluminum alloy housing, make it impact resistance, strong and durable;
3. Small size and lightweight, no weight sense on the head